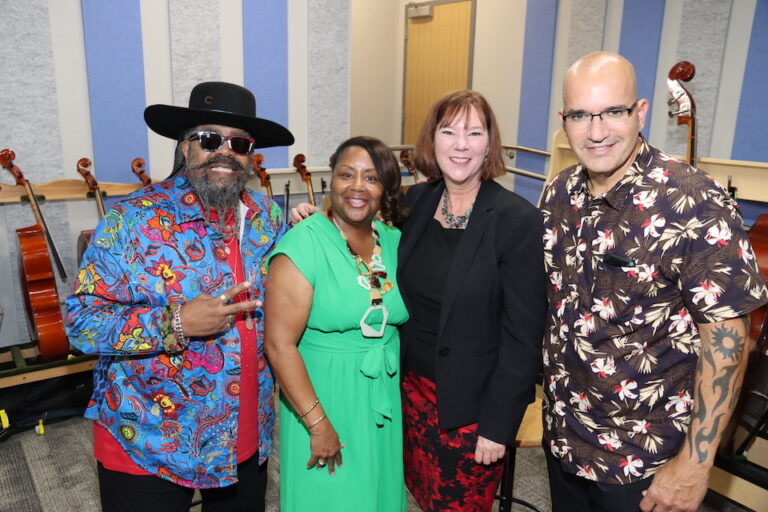 New Berry funded by the 2019 Bond
It was a party Monday evening at Berry Elementary School.
"Mr. Celebration" himself, Sir Earl Toon of Kool & the Gang, turned the dedication of the new elementary school into a celebration. In front of a packed cafeteria – full of Berry students, parents, teachers and alumni – the Grammy Award-winner performed several songs, including his hits "Celebration" and "Get Down on It."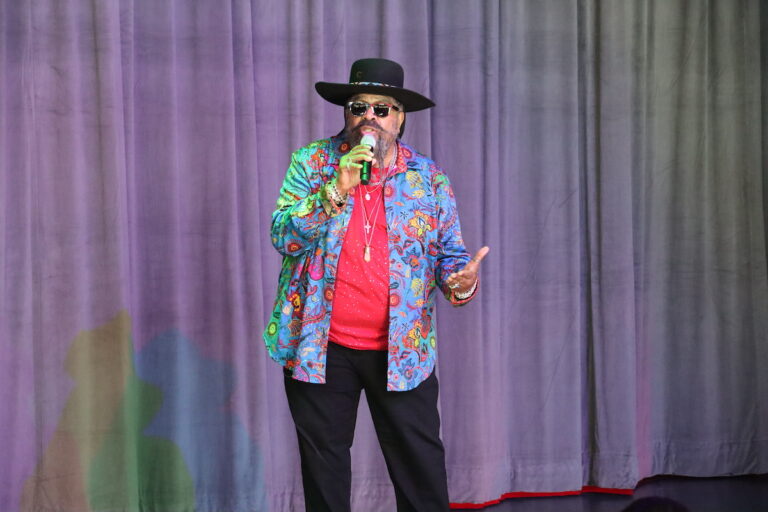 The new Berry is definitely worth celebrating.
On the same site as the original Berry, which opened in 1955, the new Berry looks a lot different.
The two-story building with nearly 105,000 square feet features pre-K-sixth grade classrooms, a media center, fine arts classrooms, STEM labs, makerspace, collaboration spaces, outdoor areas and more.
"This is about ensuring all of our students – all of our Berry Bears – have a great school that prepares them for the 21st century," said Arlington ISD board president Melody Fowler at the dedication ceremony.
But while the building looks different, some things haven't changed – like the spirit and love that makes Berry Berry.
"It's a building designed to match the spirit and love that are so strong here," Arlington ISD interim superintendent Dr. Steven Wurtz said during the dedication ceremony. "It's that spirit and love that will turn these incredible modern spaces into a place where kids thrive, grow and build wonderful futures."
That spirit was alive and well as Sir Earl Toon got everyone grooving to his 1980 hit song and shouting "Woo hoo!" Before long, Berry principal Rose Ravin and her teachers were up dancing around the cafeteria in a long train.
"It was very inspiring," Ravin said. "It was such an honor to have Sir Earl here to help us open and have our dedication here today."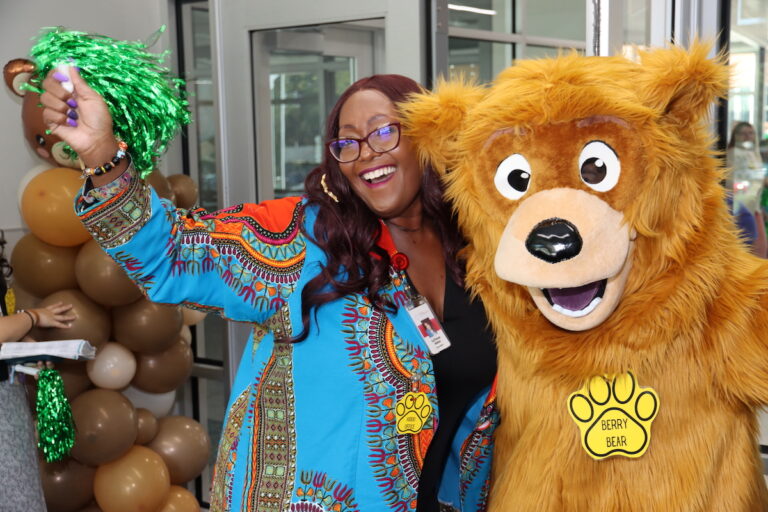 Toon, who lives in Dallas, knows Berry assistant principal Manuel Triana and has great respect for what he and Ravin are doing at Berry.
"I figured if they are going to do what they set out to do with these kids and involving the parents, how could I not be here," Toon said. "It's not only about the children; it's about the parents and the school because when you put all of those things together, united we stand."
It was a natural fit for Toon, who lives to help people celebrate and is a founder of the non-profit Give A Kid A Coat, which provides new winter coats to kids in need and benefits many in the DFW area.
This year, he is planning to provide coats to many of the same kids who watched him sing Monday night.
After the singing ended, the party continued. The Sam Houston High School Tex-Anns drill team, who joined the celebration and welcomed everyone when thy first arrived, continued cheering as the building was opened for tours. And it didn't end there. An ice cream social back in the cafeteria was the encore for the show.
"It's a huge blessing for this neighborhood, this community and these kids," said Lisa Benjamin, who just retired from Arlington ISD where she was the administrative assistant for outgoing superintendent Dr. Marcelo Cavazos. Berry holds a special place in Benjamin's heart because this is where she started her journey in the Arlington ISD – as a student when she was a little girl.
"It gives them new opportunities and a beautiful place to call home," she said.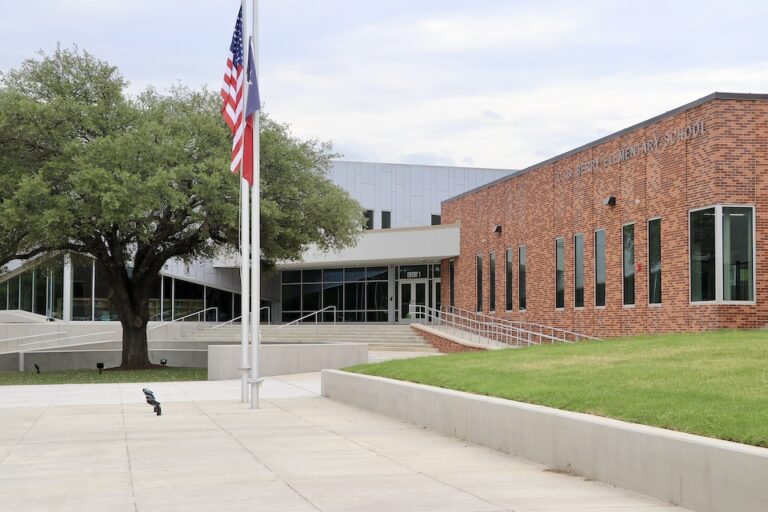 Berry is one of four aging schools being replaced by the 2019 Bond program. A new Webb Elementary opened in January, the new Thornton Elementary just opened, too, and a replacement for Carter Junior High will start construction later this year.