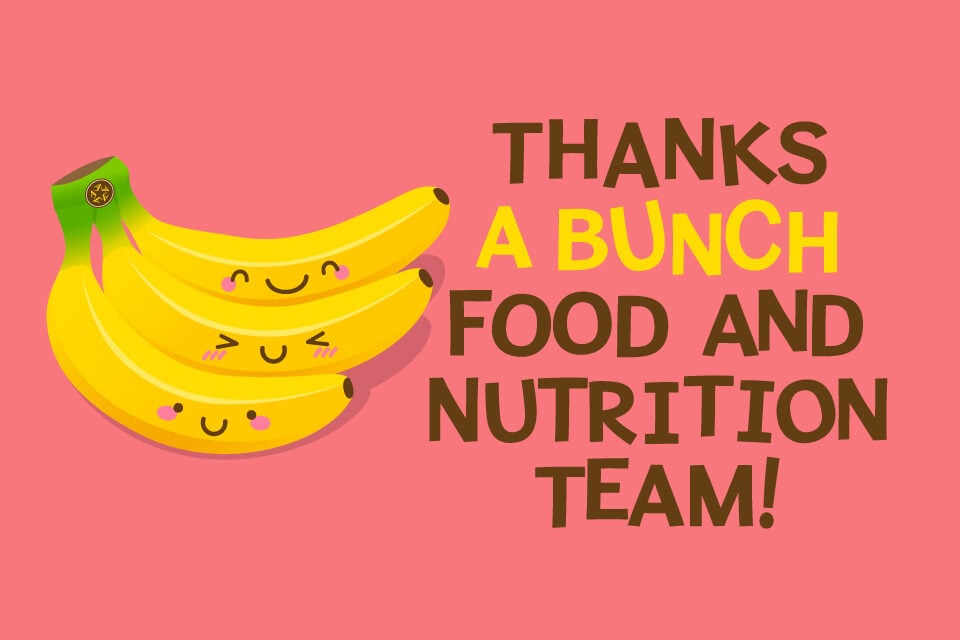 Thank you, food services
School lunch. Sounds simple, right?
Wrong. Not when you're serving millions of meals a year. And it's not just lunch. There is breakfast for thousands every day, too.
Food and nutrition services in the Arlington ISD is a massive operation run by a dedicated team of professionals. How massive? Consider these stats:
8.5 million meals will be served this year
500 employees on the food services team
75 feeding locations
150 lunch entrees in rotation
339,500 gallons of milk served so far this year
1,000+ miles per week driven by the warehouse team delivering food to schools
15,000 square feet of freezer space at the food and nutrition headquarters
185 points of sale
It's a huge operation. But they have a secret ingredient.
"Our food and nutrition team truly serves with love. Love is their special ingredient that drives the dedication they show to each and every student," said Arlington ISD superintendent Dr. Marcelo Cavazos. "We know how important a nutritious meal is for students to be able to learn and thrive in the classroom. We're so grateful for all of our food and nutrition services team members and the vital role they play in educating our students."
Food and nutrition services executive director David Lewis sets the tone. He brings that love and dedication every day and it permeates through his team and the entire district. They demonstrate that love by taking school lunch to a whole new level.
Lewis and his team aren't content to just deliver food to hungry students. They are always working to optimize the breakfast and lunch experience and looking for new, healthy menu items. They even host taste tests for new menu items with students and encourage high school culinary students and local chefs to create new dishes for the district.
"I am proud to be on a team with such commitment and dedication to the children in our community," Lewis said to his department. "No one shines brighter in your desire to bless every child. My words fall short in showing the appreciation worthy of your service … What a blessing you are."
It's a blessing that doesn't end because there's no summer break for food services. When school lets out in a couple of weeks, they will transition into their summer feeding program, providing meals all summer long for any child who needs them.
Learn more about Arlington ISD's food and nutrition services at their webpage. You can also tour their facility here.