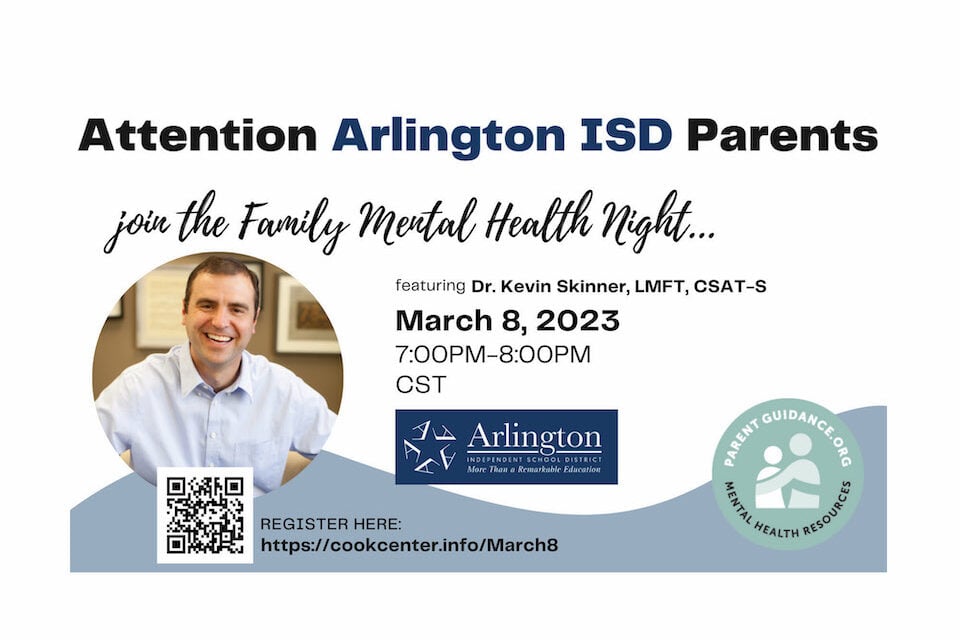 Mental Health event is virtual
The Arlington ISD has partnered with Cook Center for Human Connection for a Mental Health Family Night, which is slated for Wednesday, March 8, at 7 p.m.
This hour-long virtual event will help parents find answers for their children. Parents and educators will be able to ask questions of family therapists and get tips in helping to identify anxiety, depression, grief and suicide ideation.
As families move farther away from the pandemic, a focus on the mental health of students has become critical. An event like Mental Health Family Night can provide a big lift to district families.
"We're excited to be able to bring this new event to our families," said Aaron Perales, the executive director of engagement, equity and access. "We're fortunate to have great partners like Cook Center for Human Connection to provide a resource like this. We want to be able to help families who are struggling, and this is another opportunity for them."
You can register for the event here.
If you are unable to attend, you can go here and access on-demand virtual courses, professional support and community for parents to learn how to support children and get mental health questions answered.