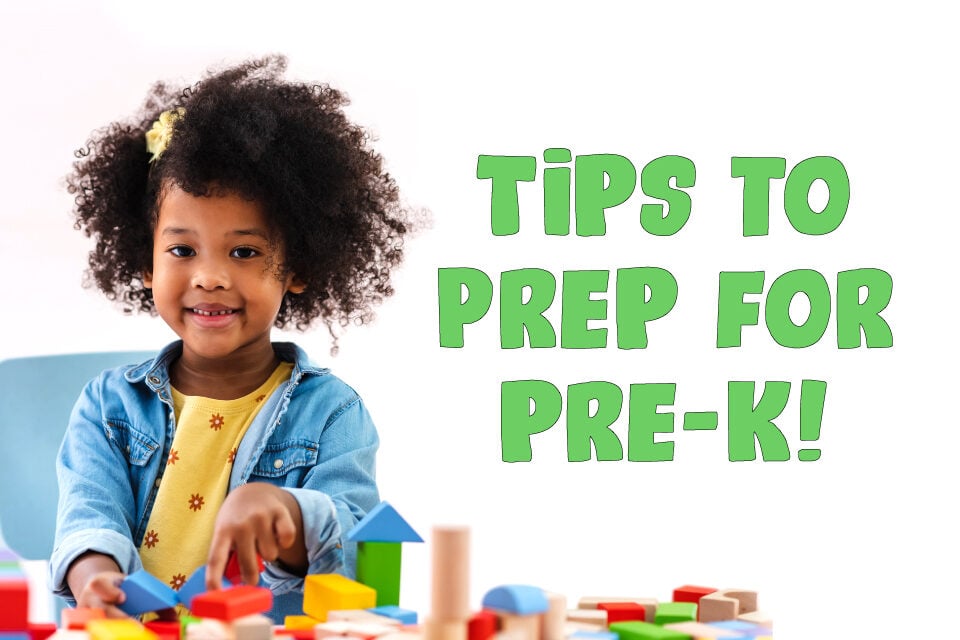 Prep for Pre-k with our tips!
Sending your child off to school for the first time can be a scary experience but thanks to pre-K at Arlington ISD, it doesn't have to be.
One of the biggest questions parents ask is how do I know if my child is ready for school? For our pre-K teachers, making sure that the transition is smooth, not only for your little one but also for you, the parent is their main priority. Just ask pre-K teacher Marianne Bell at Ditto Elementary.
"I know the transition can be hard for both parents and students, but the foundation of it all begins at home," said Bell. "One of the things I've learned over the years is building that bond with the student and letting them know they can trust me by getting down on their level. This makes them feel seen and heard. Keeping an open line of communication with the parent is how we keep everyone at ease."
Dr. Hildelisa Diaz, the district's early childhood coordinator, and our pre-K team put together a list of tips for parents to take advantage of during the summer to keep their little transition into pre-K as smooth as possible.
"Remember that separation is a process," said Diaz.
"Expect that your child (or yourself) will need time to feel comfortable with the new situation. Hopefully, our tips can help."
1. Visit your local library during a read-aloud time so your child gets used to hearing someone other than Mom, Dad, or Grandpa read aloud book in a group setting.
2. Establish a routine of "early to bed" and "school wake-up time" several weeks before school begins so your child has time to adjust to the new schedule.
3. Establish at home toileting procedures with your child and make sure she/he is comfortable.
4. Arrange play dates. Usually, moms or dads go along on these early play dates.
5. Participate in events at school to learn about the school and your child's teacher. Our district sponsors each campus during the month of August events such as "Meet the Teacher Night" or "Sneak -at- Peek Day". We also have Pre-K Palooza July 19 at Adams Elementary. You can register for that here.
6. Let your child pick out a new backpack and together write her name on it.
7. Tell stories about when you went to school and share how you felt about it. Find childhood pictures of yourself and talk about the photos.
8. Give your child a personal belonging of yours like a favorite scarf or bandana for example, so she/he knows you will come back to get it.
9. Read books about going to school and saying goodbye, such as
The Kissing Hand by Audrey Penn
David Goes to School by David Shannon
Will I Have a Friend? by Miriam Cohen
First Day of School by Anne Rockwell
Parents can enroll their little here today and learn more at aisd.net/prek.
Parents with any questions, or in need of additional resources and tips can contact the pre-K team at (682) 867-9418 or prekquestions@aisd.net.