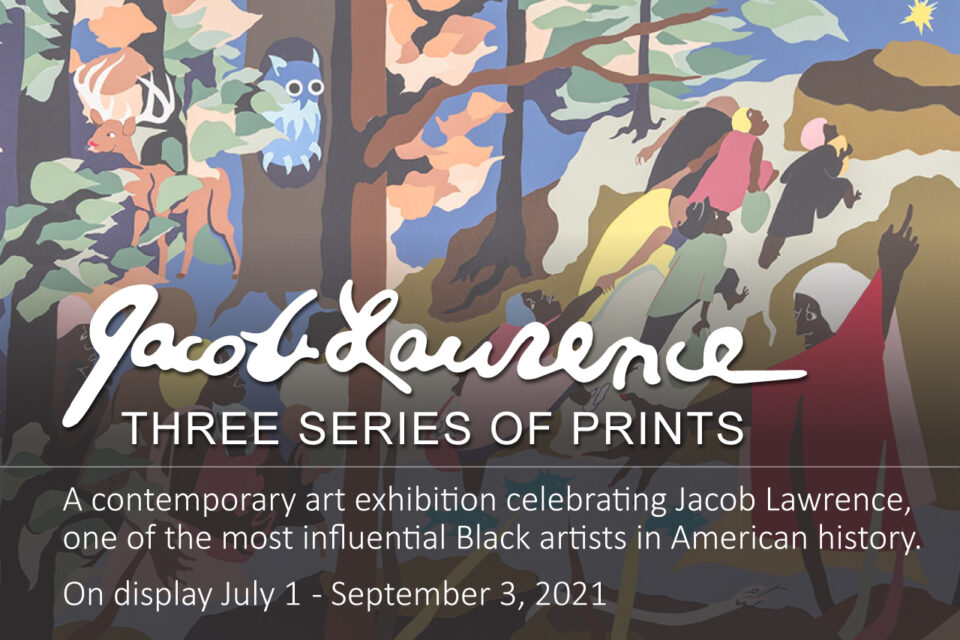 If you're looking to try something new this summer, your plans just got a little more interesting with the Jacob Lawrence art exhibit opening up at the Arlington ISD Center for Visual and Performing Arts (CVPA). The exhibit will have a soft opening to the public on Thursday, July 1 and will remain open until Sept. 5.
EXHIBITION DATES: JULY 1 – SEPT. 3
COST: Free
GALLERY HOURS: July 1-July 15, 10 a.m.-5 p.m. (Mon-Thurs);
July 19-Sept. 3, 10 a.m.-4p.m. (Mon-Fri)
Lawrence was one of the first nationally recognized African American painters whose work was heavily influenced by the Harlem Renaissance in the early 1900s. His 20th-century paintings depict the struggles and celebrate the successes of African Americans through colorful, abstract styles. The history, culture and life of African Americans inspired three series that will be featured at the CVPA throughout the summer: Genesis, Hiroshima and Toussaint L'Ouverture.
"It's very surreal, because we have a nationally acclaimed artist in our K-12 public institution," said Linh Nguyen, Arlington ISD assistant director of fine arts. "It's not every day that you can experience a world-class facility and artwork, and I'm glad our students get the chance to study this in the classroom and see it in real life, too."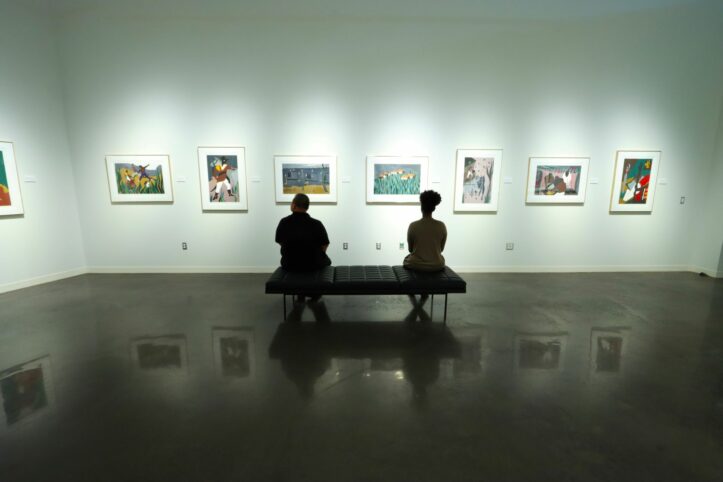 The showcase at the CVPA is a continuation of art currently being featured at the Arlington Museum of Art, which aims to celebrate diversity and African American artists specifically. The 30 Americans exhibition showcases works by 30 emerging and established African American artists of the last 30 years. On July 22, the CVPA will host a grand opening in collaboration with the Arlington Museum of Art and College Town Renaissance Center.
"Students will learn how to design shows, display artwork on the walls and curate an incredible experience all before they even leave high school. That's unheard of," said Nguyen. "Our goal is to get them ready for college, and when they leave us, they'll already know how to function in a gallery.
"This building will leave an impression on the young students that come through here. Giving them the opportunity to be a part of something this special is getting them ready for the world."
The CVPA normally showcases Arlington ISD student work throughout the year and guest artists in the summer. Guests can range from locals to nationally acclaimed artists, but Nguyen stressed the importance of partnering with the community to continue to highlight fine arts in the future.
"It's about giving the community opportunities to see something different than what they would normally experience," said Nguyen.
Nguyen and Christopher Bryant, director of the CVPA, plan to continue creating these opportunities for Arlington and the Dallas-Fort Worth metroplex by hosting at least four community events throughout the year. The duo is already preparing for next year's summer showcase, so stay tuned for more information.
And take advantage of this year's summer showcase starting this Thursday. The Jacob Lawrence exhibit is free and open to the public at the CVPA, located next to AT&T Stadium (900 E. Sanford St. Arlington, TX 76011). Gallery hours are July 1-15 from 10 a.m.-5 p.m. (Monday-Thursday) and July 19-Sept. 3 from 10 a.m.-4 p.m. (Monday-Friday).
If you want your child to get involved in visual and performing arts, take advantage of the resources and opportunities offered by the newly-built CVPA today. The Arlington ISD transfer window will be open from July 7-21. For more information on how to transfer, go to aisd.net/transfer.