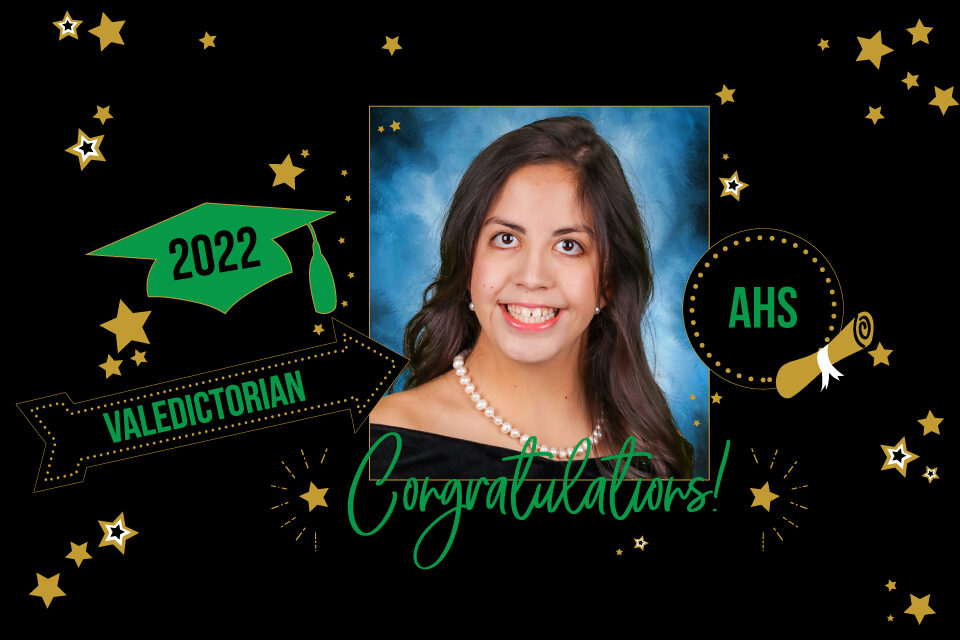 In the week leading up to Arlington ISD graduations June 7 and 8, we are celebrating the Class of 2022 valedictorian and salutatorian for all seven Arlington ISD high schools.
Name: Adessa Segura, Valedictorian
School: Arlington High
College: Texas Christian University
Intended Major: Computer Science
What is your dream and how do you plan to make it come true after graduation?
My dream is to work for a fortune 500 company such as NASA or Microsoft and apply my knowledge of computer science. To get there, I plan to work hard in my studies like I am doing now and continue to gain experience and perspective in the field of computer science by doing internships, and work towards my master's degree after I obtain a bachelor's.
Who inspires you the most?
My mom and dad inspire me the most. They always encouraged my passion for learning and pushed me harder than I ever thought I could go. I will always remember the words they told me every day, which is "Stay on Target."
What is one piece of advice you would give an incoming freshman?
Never be afraid to ask for help. All your teachers are there to help you, and they care for you and your success. I owe a lot of my success to tutoring and gained clarity on topics I did not understand.
What's been your favorite high school memory?
In freshman year, I struggled to understand a certain concept. One day, in after-school tutoring, my teacher made me repeat the idea 32 times, bopping me in the head with a toy lightsaber after each time. I will always remember what I repeated and will always be grateful for the realization that each of my teachers had my back.
How do you plan to make an impact on society in the future?
The world is always changing, and always has problems that need solving. I hope to use my skills in computer science to solve these problems, and work on new and more efficient groundbreaking technology that will be beneficial to the world. With my skills in computer science, I also hope to give back to my community by helping others learn more about computers.
What her teacher said…
"Adessa is the most relentless learner I've ever taught. In my 21 years as a teacher, no student has ever been so determined to learn, to understand and to grow as Adessa. Always respectful, always engaged, she focused on how she could become more proficient in a course that she often noted was not her natural strength. When Adessa asked for clarification or for a different explanation, she made me a better teacher. Her work ethic is extraordinary and humbling. Adessa really has no idea how extraordinary she is. I have no doubt that Arlington will have plenty of opportunities to hear from Adessa again as she makes her distinctive mark on the world." – Susan McKissack, AP English language teacher
Can't make it to graduation but you still want to be a part of the special day? If you'd like to watch Arlington High School's graduation, visit aisd.net/graduation to livestream the ceremony. Be sure to tag @ArlingtonHighTX (Facebook), @ArlingtonHigh (Twitter) and @ahs_colts (Instagram) and use #ArlingtonISD when capturing special moments of your graduate for a chance to be featured on Arlington ISD official social media pages.