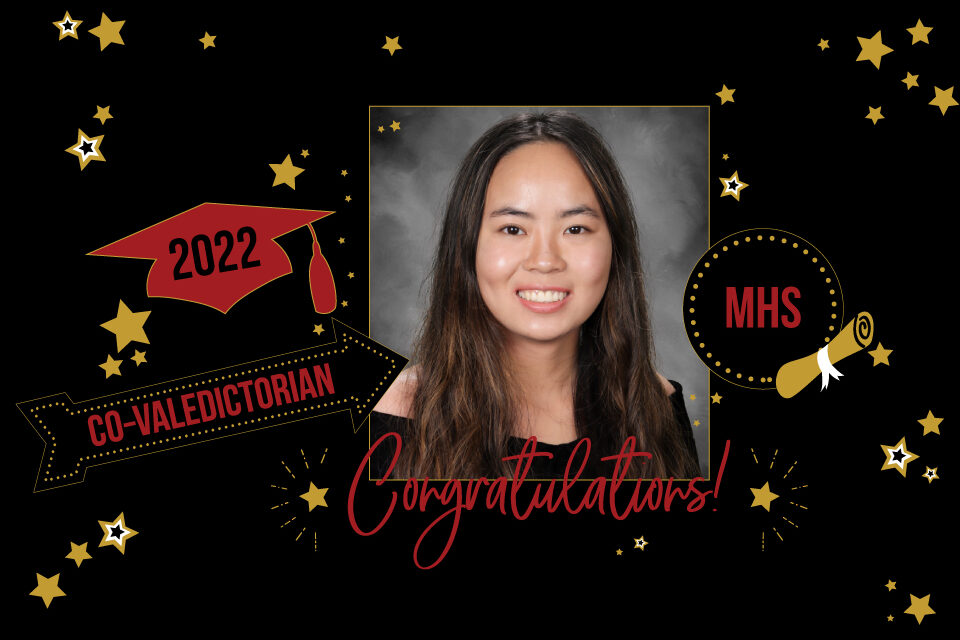 In the week leading up to Arlington ISD graduations June 7 and 8, we are celebrating the Class of 2022 valedictorian and salutatorian for all seven Arlington ISD high schools.
Name: Jennifer Uyên Thơ Nguyễn, Co-Valedictorian
School: Martin High School
College: Harvard University
Intended Major: Mechanical Engineering
What is your dream and how do you plan to make it come true after graduation?
The dream is to escape Texas. Kidding (I am 100% serious). I've been in Texas for 18 years, and I'm looking forward to being in the city and traveling the East Coast. I'll be in Boston after graduation and will be ready to leave the 100-degree summers behind. Y'all stay safe though!
Who inspires you the most?
My mom! She's faced so many barriers as an immigrant, refugee, and single mom of two daughters. She's given up everything for me, and she will always be my greatest inspiration. Growing up in a small, Vietnamese-Catholic community, she's always had a lot of judgment and doubt thrown towards her, but I hope she knows my sister and I have turned out more than okay.
What is one piece of advice you would give an incoming freshman?
Not to be corny, but to surround yourself with people you admire. Put energy into relationships with people who are more kind, funny, confident, optimistic, etc. than you. Whatever the type of person you want to grow into, find those qualities in your friends.
What's been your favorite high school memory?
On my school's camping trip there were communal showers that had timers. I took too long showering that the timer cut off, leaving me in the dark and unable to find the doorknob to leave. After many sad minutes banging on the door, my friend in the adjacent shower brought me a flashlight. Good times!
How do you plan to make an impact on society in the future? 
I hope to make education more equitable. I grew up with so many people as smart or smarter than me, but I moved schools and I think that's a large factor in the opportunities I was afforded. AISD's done a lot to expand resources to Title I schools, but it's an ongoing problem that will have to be addressed on a greater scale. 
What her teacher said …
"I've been teaching at Martin for 15 years. I taught Jennifer chemistry her freshman year and AP chemistry her sophomore year. In my 15 years of teaching, Jennifer Nguyen is one of the top 1% of students I have taught. She has such a strong work ethic, she's personable, compassionate and humble."-Lydia Berry, Chemistry teacher within the Martin STEM Academy.
Can't make it to graduation but you still want to be a part of the special day? If you'd like to watch Martin High School's graduation, visit aisd.net/graduation to livestream the ceremony. Be sure to tag @jamesmartinhigh (Facebook) and @MartinHigh (Twitter) and use #ArlingtonISD when capturing special moments of your graduate for a chance to be featured on Arlington ISD official social media pages.