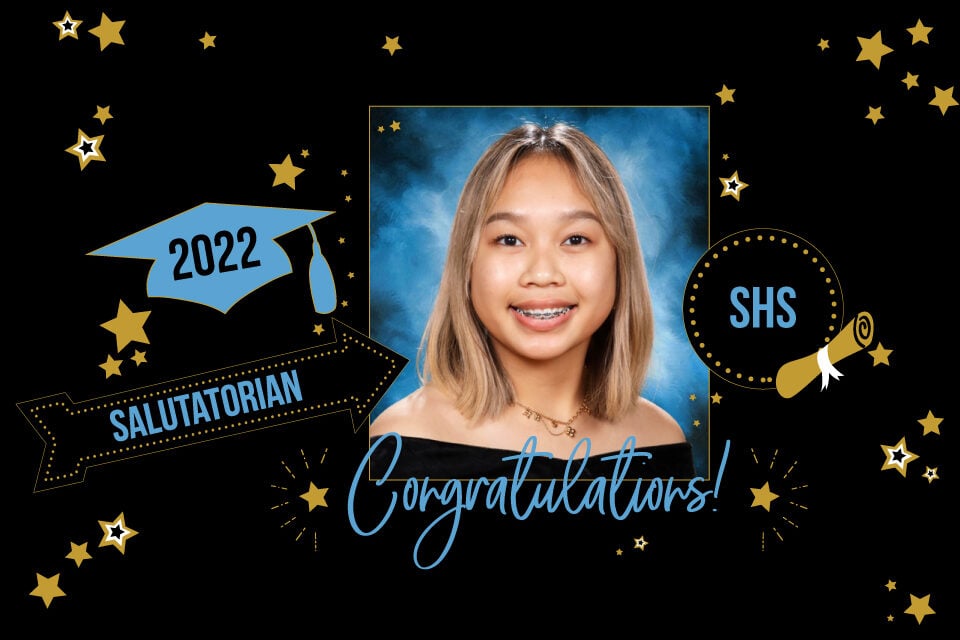 In the week leading up to Arlington ISD graduations June 7 and 8, we are celebrating the Class of 2022 valedictorian and salutatorian for all seven Arlington ISD high schools.
 
Name: Linh Vu, Salutatorian
School: Seguin High School
College: University of Texas at Austin
Intended major: Biology
What is your dream and how do you plan to make it come true after graduation?
My dream is to live out my life and explore Italy via mopeds! I plan to do this after achieving my career goal of becoming an anesthesiologist. Once I've entered the workforce for a sufficient amount of time, I would like to move to Italy and practice medicine there — allowing me to have the best of both worlds.
Who inspires you the most?
The person that inspires me the most is my oldest brother, Andy Vu. Throughout my entire high school career, I've always looked up to him and aspired to achieve similar accomplishments. He never failed to take it upon himself to ensure that our family was taken care of despite his hectic schedule from attending the rigorous West Point Academy, to balancing aviation training at Fort Rucker with his real estate business. He continues to inspire me till this day although he probably has no clue.
What is one piece of advice you would give an incoming freshman? 
To an incoming freshman, I would say to never ever let go of your uniqueness, to embrace who you are, and to find those who allow you to be yourself comfortably and continue to encourage you to be a better individual. There will be times when you have to drop a friend, or two, or even a whole group. Don't fret! That one decision will prove worthwhile. You will be happier, and that's what matters at the end of the day.
What's been your favorite high school memory?
My favorite high school memory is going on a road trip to Galveston with my tennis team! From our car hitting a piece of metal on the highway which caused it to break down, to teammates getting locked outside their rooms and even losing track of who ordered what at restaurants. Our trip was quite eventful I would say. Nevertheless, the laughter and smiles that we shared as a team are a core memory of high school that I will forever cherish. 
How do you plan to make an impact on society in the future?
I hope to make medicine and overall healthcare more accessible and affordable. I have heard countless stories and experiences where parents and single individuals avoid the trip to the hospital or even their family doctor because of how financially burdensome it would be. No one should have to risk their health or not prioritize it because of the fear of accumulating medical debt.
What her teacher said…
"What can you say about this excellent student? It's been a true pleasure to coach Linh in tennis these past four years. One of the things that makes Linh so special is that she never backs away from a challenge and always tries to be the best version of herself." – John Miller, tennis coach.
Can't make it to graduation but you still want to be a part of the special day? If you'd like to watch Seguin High School's graduation, visit aisd.net/graduation to livestream the ceremony. Be sure to tag @SeguinHS (Facebook) and @JuanSeguinHS (Twitter) and use #ArlingtonISD when capturing special moments of your graduate for a chance to be featured on Arlington ISD official social media pages.