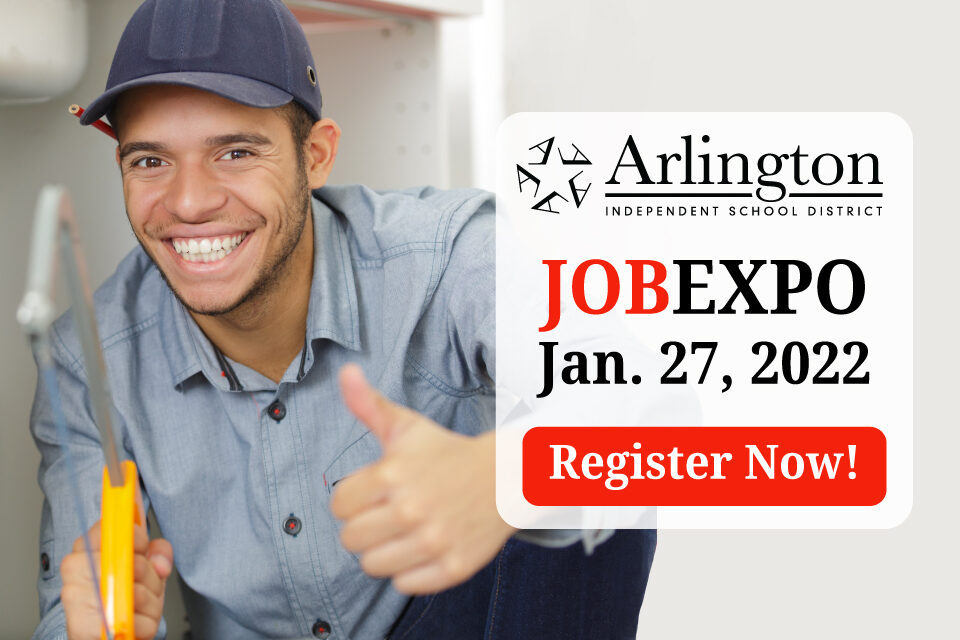 Don't forget that the Arlington ISD Job Expo is set for Thursday, Jan. 27, from 5-8 p.m. at the Dan Dipert Career and Technical Center.
This is your chance to meet with hiring managers and representatives from various departments for on-the-spot interviews with candidates. This includes food services, facility services, security, transportation and school campuses across the district, too.
Parking will be available in the front and back lots of the CTC. Remote parking will be available at Rankin Elementary. Please do not park on the streets in neighborhoods adjacent to the CTC. Towing will be enforced by the city of Arlington.
Before heading to the job expo, apply online at aisd.net/jobs and register for the event on Eventbrite today! There is no limit to the number of jobs you can apply for, so create a candidate profile and apply to every position you're interested in.
Come prepared with multiple copies of your resume since you will have the chance to speak with multiple hiring managers regarding new opportunities in the district. Face masks and social distancing are encouraged but not required at the Arlington ISD job expo.
Arlington ISD is committed to growing whole and well-rounded young adults who are prepared to excel in college, career and beyond. The district's mission is that every one of its more than 57,000 students will graduate exceptionally prepared for college, career and citizenship. With top educators, an outstanding core curriculum, a growing number of specialized programs and state-of-the-art facilities, the opportunities for all students from pre-K through high school are endless.