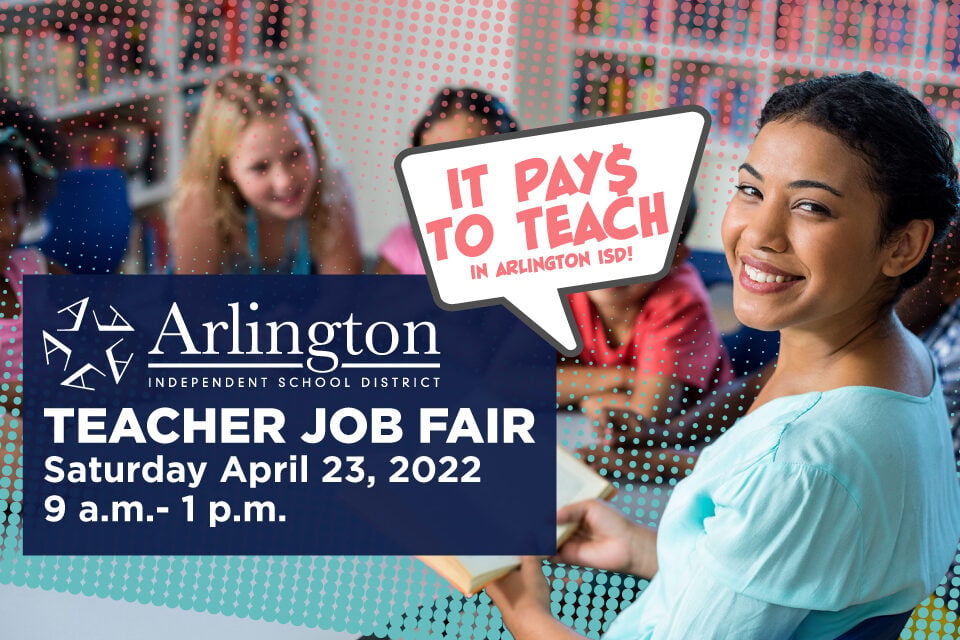 Bigger Impact
Who said the road to becoming a teacher had to be straight and narrow?
Just ask Burgin Elementary School second-grade teacher Tryniti Johnson.
The former speech therapist wanted to make a bigger impact on children, so she decided to change careers and take her talents to the classroom.
"It's been amazing," said Johnson. "I feel like each year I grow, get better and become more confident with my teaching practices. Understanding how to teach and reach my students is an area that I've grown the most in."
She credits supportive administrators and mentors that helped throughout her transition from one-on-one interactions with students to full classrooms.
The Right Choice
Johnson had plenty of options as she sought out a career change, but a few things stood out to her about Arlington ISD.
"Arlington is a district that really wants to see their students succeed, so in turn, they pour into their teachers and help them become the best they can be," she said. "I really liked that Arlington is constantly building up and supporting their teachers, and that's what I look for as I strive to be the best educator. That's why I chose Arlington."
She made a good choice, too. The support system in the district is unmatched, providing mentorship opportunities for rookie teachers and pathways for leadership development. Plus, you can get paid well while doing it. Arlington ISD is in the top 10 for highest-paid teachers starting off and top five for experienced teachers in Texas.
She may be in a new role, but she's always had a love for kids and an even bigger passion to see them succeed. That's the kind of heart teachers in Arlington ISD possess.
"I want students to feel like they are capable of anything they set their minds to, whether it's something personal or academic," she said. "I want my students to see that they can grow and learn in spite of situations that might be happening at home."
If you're ready to reach children by developing and encouraging their passions, then register today for Arlington ISD's Teacher Job Fair on April 23, from 9 a.m. until 1 p.m. at the Dan Dipert Career and Technical Center. It pays to teach in Arlington ISD!