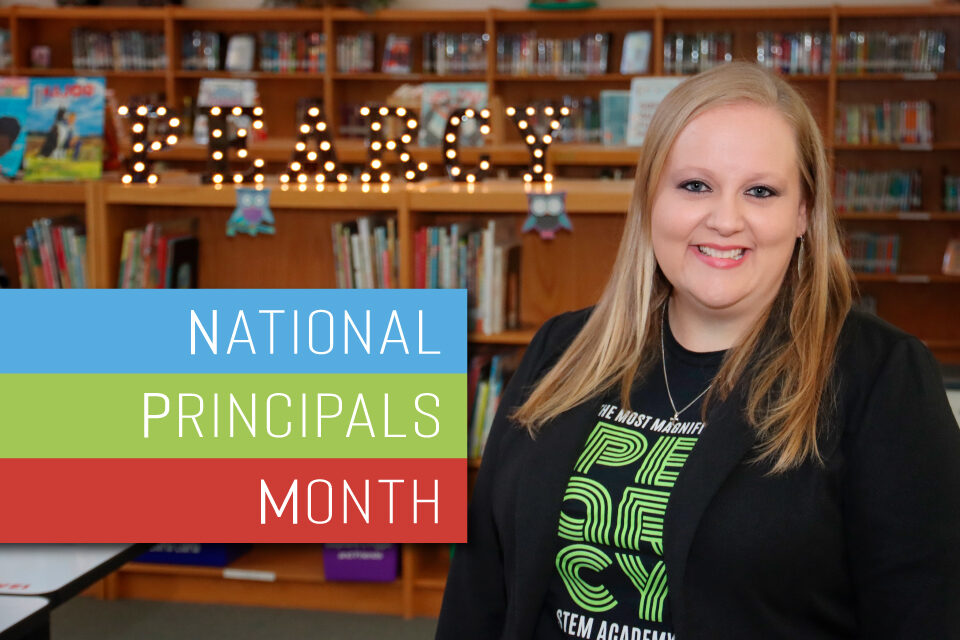 National Principals Month
October marks National Principals Month, and we want to honor the principals who work hard in our vision of making the Arlington ISD a premier school district and leader in education. 
We're starting the month by honoring one of our newest principals, Sarah Brooks. Brooks is in her first year as principal at Pearcy STEM Academy, but she has lots of Arlington ISD experience, having been a teacher, teacher support interventionist and dean of instruction before getting the head job at Pearcy over the summer.
What's been the biggest transition in becoming a principal?
I can't wear jeans every day (laughs). I have to wear a jacket. It's more about trying to stay on my purpose. I want to be an advocate for educators. There's not enough of that out there.
Why did you want to become a principal?
I love Pearcy, and that's why I went for it. I feel not enough people stand up for educators, education in general. I felt like this was my duty to make a difference.
Why did you get into education?
I had one person in my life, just one, who told me I could do what I wanted by going to college. It's not a given like a lot of people think. I saw that education unlocks things. It unlocks problems. It unlocks the world regardless of where you come from and what you look like. I wanted to do that for other kids.
What's the most fun part about being a principal?
The celebrations. Celebrating students. Celebrating staff. Just being in the middle of it all and experiencing it all.
What's the most difficult part?
The world right now is not really with education. It's our job to help bridge that gap. That's the hardest thing I'm struggling with – being real, being honest without being shut down.
What's it been like starting the year without COVID in the forefront?
It's exciting we're able to focus on instruction and do things. It's nice to be able to see educators and families work together and see the experiences and the smiles and all the experiences you have on campuses. That's all coming back.