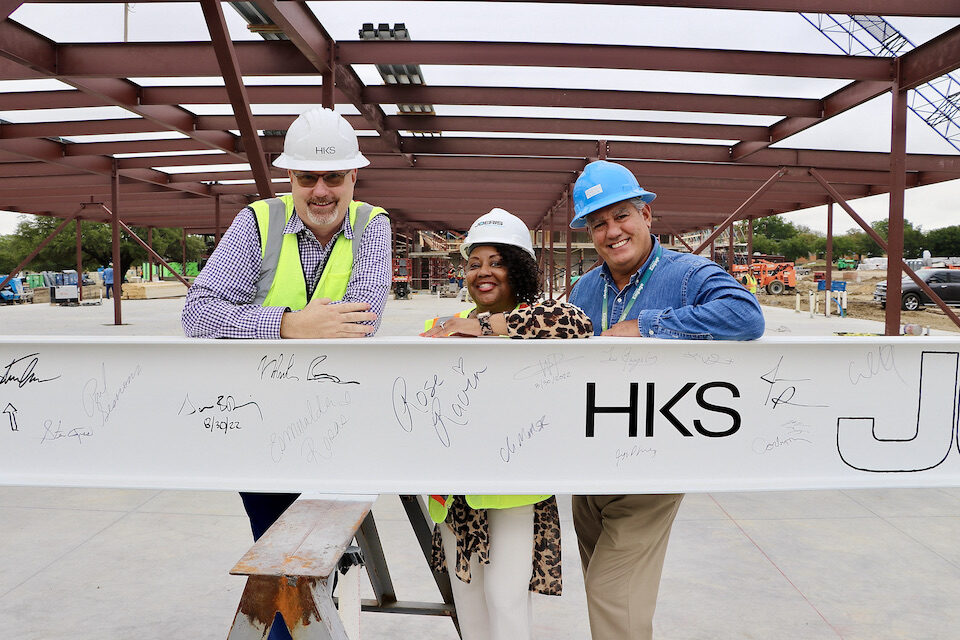 The Arlington ISD is now deep into its 2019 Bond program. With $966 million, there are projects that impact every school. Some are done, some are in process and some are still to come.
All of it is geared toward giving students access to a remarkable education and world-class opportunities. And all of it is thanks to you. Your support makes these bond programs possible and is having a direct impact on tens of thousands of students today and for generations to come. So, thank you!
Here are 7 of our top bond stories from 2022 in no particular order:
7. Out with the old and in with the new
But first, let's reminisce about the old. That's what they did at Webb Elementary School's Last Homecoming. Webb is moving into a brand-new building – funded by the 2019 Bond – in January. The old building – built in 1960 as Nichols Junior High – will get demolished, but students and teachers from years past visited one last time in November to see old friends and relive some of their fondest elementary and junior high memories.
6. Boomwhackers, thunder tubes and rain sticks
Those are just a few of the fun instruments you'll find in an Arlington ISD elementary music classroom. They are also some of the hands-on equipment included in the district's new elementary music standards. Arlington ISD's fine arts department worked hard to develop the standards, and now the 2019 Bond is being used to purchase the new instruments and equipment – ensuring every school is up to the new standard.
5. 50 and brand new again
After nearly three years of construction and renovations, Gunn kicked off its 50th year in a facility that looks very little like it did when it opened in 1972. Even the name is a little different – Gunn Junior High and Fine Arts and Dual Language Academy – since the campus, still the neighborhood junior high, is also now home to the district's first junior high fine arts and dual language academy.
4. Changes coming at Arlington High
While construction at Gunn has wrapped up, it's just getting going at Arlington High School. Remember that gas station that was in Arlington High's front yard at the corner of Park Row and Cooper? It's gone. Arlington ISD bought the Shell station and tore it down to make way for some major improvements and an expansion at the school. The project will include an addition with new classrooms, a new library, a new band hall and more, and it will help provide the space needed for the future fine arts and dual language high school academy.
3. High in Fiber
The Arlington ISD broke ground in April for a project to build a private fiber-optic network for the entire district. Essentially, the fiber-optic network will eliminate internet outages and assure reliable access and quicker speeds for students and staff.
2. New Playgrounds
The 2019 Bond includes new playgrounds for all elementary schools, and five of them got their new playgrounds in 2022 – like Crow, Wimbish and Ditto. That brings the total number of schools with new playgrounds to 23. Thirty to go.
1. Topping Out
Topping out our Top 7 list has to be the topping out at Berry and Thornton elementary schools, which is technically two stories. Topping out is a construction term for when they installed the final beam in the steel construction of the two new schools. Construction on the new Berry and Thornton started last December and is halfway done.
That's a wrap for 2022. Now it's time for 2023 and a whole lot more Bond 2019 projects. Don't forget, you can always learn more about the 2019 Bond program at aisd.net/bond2019.