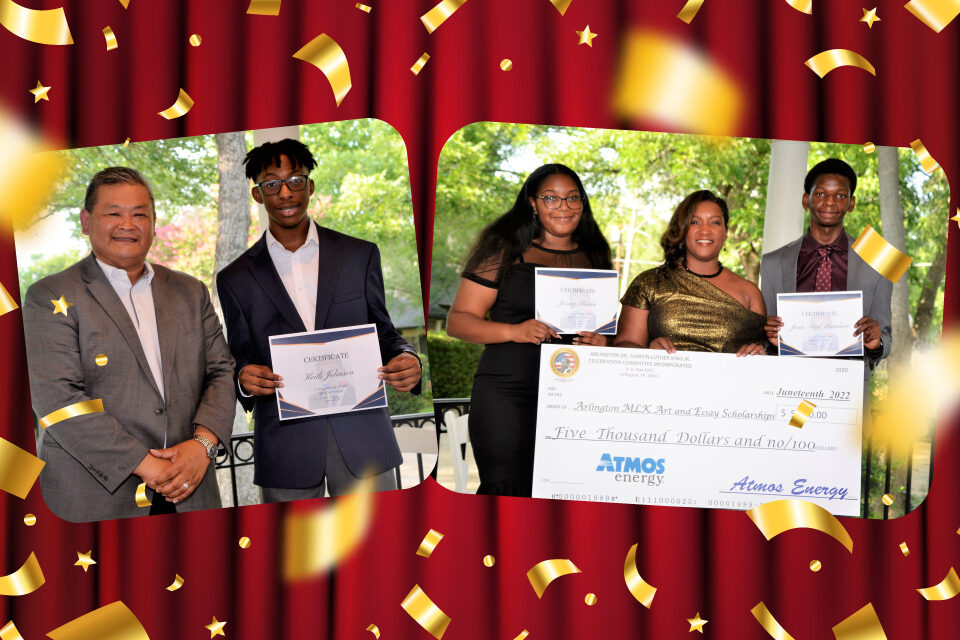 Six Arlington ISD students took home scholarships last weekend from the Martin Luther King Jr. Committee Inc. during Arlington's Juneteenth Jubilee. The three-day celebration was filled with live music, food and art.
MLK Art and Essay Scholarship
High School students throughout Arlington were asked to submit a piece of art or an essay that would honor Dr. Martin Luther King Jr.'s legacy. The theme? Advancing the Dream: A Time to Reflect, Imagine, and Build the Future.
The first-place winner of each contest won a $1,000 scholarship, while the second- and third-place winners won $750 or $500 respectively.
In addition to the scholarship, the first-place winner of the art contest also had their artwork featured on t-shirts, posters, flyers and programs associated with the Jubilee.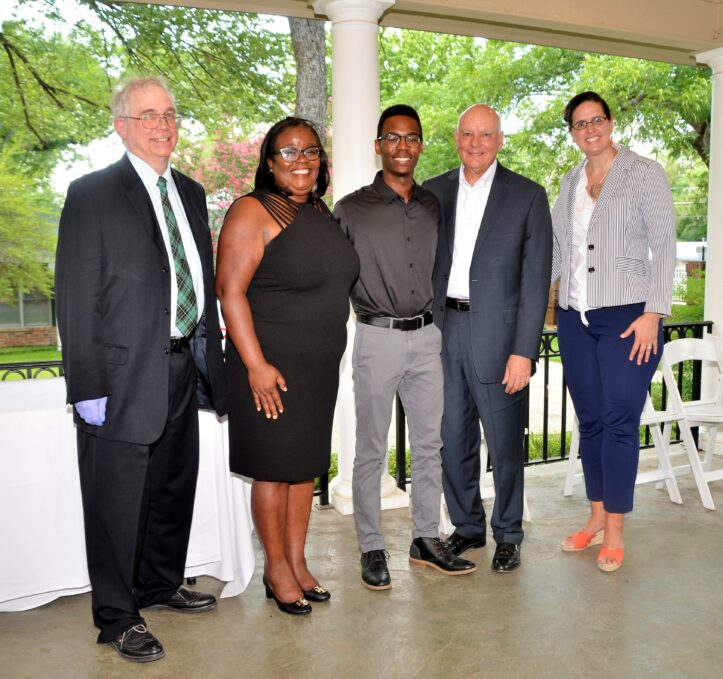 Essay Contest Winners
The first-place winner of the $1,000 essay contest was LaMia Battle, a senior from Seguin High School. Sam Houston High School senior Jenay Brown took home the second place $750 scholarship, and Jean-Paul Browhow, a senior from Seguin, won a $500 scholarship.
Art Contest winners
Keith Johnson, a junior from Martin High School, won the art contest. He was joined by Hailey Townson in second place, a sophomore from Arlington High School, and Alexis Alvarez, a sophomore from Bowie High School.
Linh Ngyuen, the Arlington ISD assistant director for visual arts, can attest to each artist' ability to shape their own future. He spoke of the bright future ahead for the art contest's winner.
"Keith is an incredible artist and young man," said Ngyuen. "His artwork for the MLK art contest was indicative of the time that we were going through, and his ability to tie that into the theme was masterful. I look forward to seeing all the incredible work from Keith."
How do I enter for the scholarships?
Applications for the next contest will open in the fall of the 2022-2023 school year. Students in grades nine through 12 are encouraged to participate and share their artistic talents.
All are welcome!
About the MLK Committee 
Organized in 1989 and established as a nonprofit in 1990, the MLK Celebration Committee Inc. has been an active contributor to the community for over thirty years. The MLK Celebration Committee has given out scholarships to graduating students and donated time and resources to the community to advance the message and dream of Dr. Martin Luther King Jr. The committee is supported by: the Arlington ISD, Arlington Ministerial Association, Tarrant County College Southeast Campus, the City of Arlington and the University of Texas at Arlington.